! ! we are moving ! !
AUSTIN NATURAL SOAP
is Moving On Down The Road!
(just 3 blocks south on South 1st St.)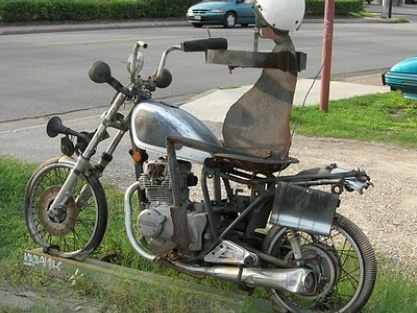 INTO SLACKERVILLE
2209 South 1st St.
(3 blocks south on South 1st at W. Live Oak - next to End of an Ear Record Shop and the motorcyle cop art across from Fair Bean Coffee)
** Hello Austin Natural Soap Fan! **
We are moving into a bigger space at 2209 South 1st St. - 3 blocks south at W. Live Oak.
We are planning to be open for business in the new location May 3rd.
Until then, we are short-handed and won't be manning the 501 West Annie shop at the regular hours.
During the transition, we are offering FREE SHIPPING on the website. Also, please find our soap at Wheatsville, Whole Foods, Central Market, Farm to Market Grocery, Mi Casa Gallery, Fresh Plus, People's Pharmacy North Lamar, Walgreens on Burnet, and other shops around town.
THANK YOU FOR YOUR LOYALTY DURING OUR MOVE!
Please call us if you would like to arrange a specific pick up time. 512.440.7627
We have been working on our liquid soap for over a year and have developed the most effective, non-drying formula containing moisturizing olive oil, cleansing coconut oil, conditioning sunflower oil, and nutrient-rich hempseed oil. We love our bar soaps, but customers have spoken, and we are now offering the best liquid soap your hands can find!

Now available online and at our retail store in 6 wonderful scents - Lavender, Tea Tree and Lime, Pink Grapefruit, Lemongrass, ICE (extreme peppermint), and Lavender Patchouli. 8 fl. oz. $6.50.

As with all of Austin Natural Soap - OUR SOAP IS FREE OF ANIMAL FAT, DETERGENTS, PHOSPHATES, PETROCHEMICALS, DYES, PHTHALATES, SULFATES (a.k.a. SLS SLES), MINERAL OIL, DEA/MEA/TEA, PARABENS, GLYCOLS, ALCOHOLS, SOLVENTS, PRESERVATIVES, AND FILLERS! OUR SOAP IS VEGAN FRIENDLY!
View old, but cool Austin Natural Soap News History below.