Upcoming Shows Top Ten List What You Say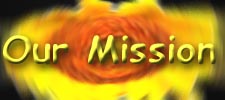 We at Austin Natural Soap strive to make the best product for our friends, family, customers and ourselves. We do not cut corners. We use quality ingredients in thoughtful and researched combinations.

We are proud of everything we create and stand behind our products. We are doing this because we are excited about our creations and want to share them with everyone. Profits are secondary. If you are not satisfied, please return the product to us with feedback and the original receipt and we will gladly refund your money. We are friends of the earth and generously donate to environmental concerns in our community. We encourage everyone to give back to and help protect and conserve our planet - our soil, water, air, flora, and fauna. It's all we really have and nothing stands alone. Everything is interconnected.

Symbiosis.

We hope you will help us in our mission of cleaning up the world, one bar at a time!
Copyright &copy 2000-2014 Austin Natural Soap All rights reserved. You may not duplicate any portion of this website.

Questions or comments? Contact Austin Natural Soap at annette@austinsoap.com